In Cite to Write, you'll learn how to use the most powerful tool for academic knowledge management, Roam Research, to accelerate your writing through lightning-fast access to everything you've ever read.
Using Roam and the strategies in this course, the slog of pulling together the right sources and references for literature sections and critical discussions simply vanishes. Writing will be a fast and enjoyable process, minimising the usual tedious busywork.
Roam is still in beta, with lots of exciting features still coming, but it has already had tremendous impact on how I do literature reviews and think through the issues in my research. I want to share what I've learned so you can use it to make your own research faster and your writing easier.
This course is still in production - it will be completed in mid-2020. If you want beta access during development, you can sign up below. The price will increase when the finished course launches.
Below, you see the current iteration of the planned curriculum, but this might change in the future. To see what lessons are currently available, scroll down to "Course Curriculum".
Planned Course Curriculum
Setting up Roam
Overview - What Roam is and how it works
How to sign up for Roam
The Daily Page in Roam
Creating Links, Tags and Pages
Blocks and Block References
Embedding Blocks
Shortcuts
Using Metadata
How to name your pages
Reading and Processing
Overview of a reading workflow
Taking Smart Notes
Reading and processing a journal article
Progressive Summarization
The Literature X-Ray
Metadata for the Win
Migrating your existing notes
Synthesis/Writing
The Four-Step Writing Model
"Conversations" with your Roam Database
Insight Hunting with Queries
Drafting in Roam
Advanced Roam
Attribute Tables
Diagrams
Bibtex
Ingestion Methods
Kindle -> Roam
Paper books
Hypothes.is
Hook
Mobile
Podcasts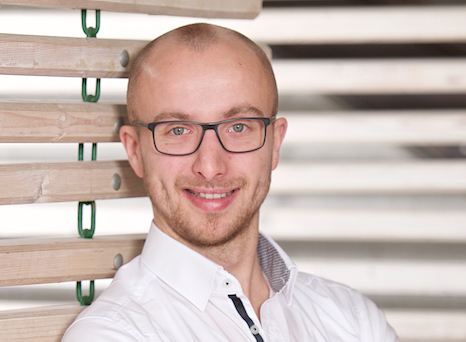 Hi, I'm Lukas!
I'm a PhD student in Germany, and for the last 10 years I've been...kinda obsessed with finding a fast and efficient process for academic writing.
I'm very exited to share what I've found along the way - the best tools and strategies, to cut down on the time it takes to read papers, process them and turn the insights into excellent writing.
What others are saying
"Wow, I was blown away by your course! The reason I like this course so much is that you show great examples and explain in detail what you are doing and why. Your system covers everything - I think this could be incredible for the academic Roam community!" - Rene
Book Me!
If you'd like me to host a 1h video workshop for yourself or your team, walking you through how to use Roam effectively for note-taking and thinking, email me at [email protected]